The word copywriting is used to describe the art of writing to sell, where you will be able to convert a simple reader into your client, since your website is the first view that a potential client has with your service, products or business. It is important to pay attention to the writing of your website, but not all people who write without spelling errors have the ability to do copywriting, that is why we do it for you!
 Visual appeal is important in design, but copywriting contains many aspects of marketing psychology. An attractive and easy-to-navigate website that informs the reader with facts, stating benefits of choosing your company over others, is vital in today's highly competitive environment.
At Keep Coding we write articles where we educate your customers about your products and services, and why it is convenient for them to acquire them. This keeps the visitors on your site constant. The content on your page will encourage them to explore and interact with your business and your products or services. It doesn't matter if you are a freelance mechanic or a global non-profit organization: the importance of words and the importance of digital marketing in this age can never be underestimated, for people to say yes to your brand.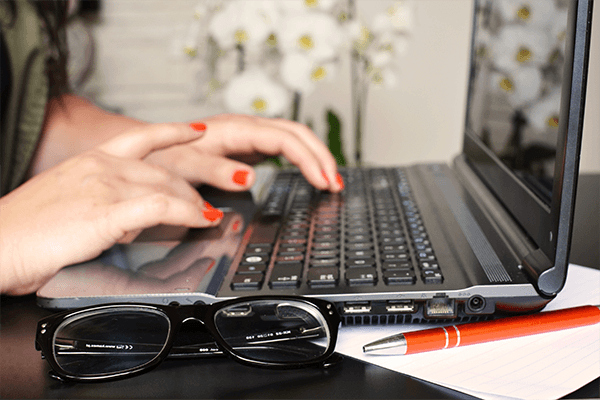 Keep coding website writing services
Whether you're looking for content from scratch, or just wanting to revitalize or add to your current website content, your written message should convey professionalism, dedication to your business, and most importantly, your message.
The quality of your website writing is an important aspect of building your image and value for your customers. It's not just about search engine optimization (SEO) and Google algorithms or masterful calls to action. It's about engaging your visitors and keeping them there through well-conceived, informative, interesting, and well-written content.
Keep Coding knows that combining an attractive, well-functioning website with quality copywriting increases the potential for success of any online business. Both convey a sense of professionalism and competence that encourages your clients to make contact.
Our copywriters are adept at creating persuasive and compelling content that embodies who you are and what you do in words that work in conjunction with design to express your end goals.
Writing and reviewing your website content before launch is important to any business, regardless of size. What your website says is just as important as its appearance.
Our copywriters have the skill and talent to carefully create words that fit your vision.
To learn more about your website content writing and / or proofreading options, blog writing services, or social media marketing, contact us today!
Do not be afraid! We will guide you through the whole process, we will take you by the hand as much as you need, and we will help you through all the technical aspects that may seem scary. We work best with clients who leave the heavy lifting to us.